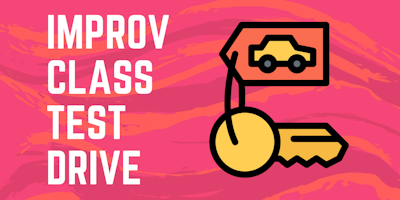 Buy Tickets
Improv Class Test Drive
IMPROV TEST DRIVE Are you interested in taking an improv class series, but you're not quite sure if the 7…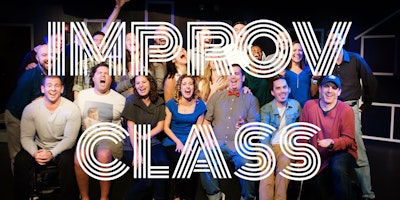 Buy Tickets
Improv Comedy Class For Beginners | 7 Week Series
The Sick Puppies Comedy Training Center in Boca Raton, Florida has been the standard for South Florida Improv and Comedy…
Latest Event Updates
If you are a newer improviser and you've had more than one teacher, you have already gone home confused.  Why is it that this teacher said that "Yes and…" is the only rule and this other teacher said that "No" is okay? Who is right?
Improv comedy is an art with a universal goal:  laughter.  Even that statement gets people riled up.  "It's not about jokes!" I agree with that. It's not about jokes, but it is about laughter.  You can't categorize your theater or club as a place for comedy and get upset when your students want to learn how to be funny.
If the goal is laughter, then why are there so many methods to get there?  Shouldn't there just be one way?  How can two players with opposing views develop a successful scene?
The reason that anyone can improvise with anyone, regardless of background, style or point of view is because it's all nuance.  Once we agree that improv is about impromptu scene work for laughs, the rest is all minutia.
Instructing improv feels a little bit like parenting.  As a Dad, I have these kids and I'm teaching them how to be good people… but from my point of view.  I didn't grow up with a bunch of money, my parents are still married and even though I grew up going to church, my kids won't have to.  My life experiences helped define my method of parenting, but it's obviously not the only way to parent.  My definition of a good person is pretty much the same as anyone else on this planet:
Doesn't kill
Doesn't purposefully hurt others
Is kind to others
Is respectful of others
That kind of stuff.  If you ask me how to become a good person, my answer may begin to differ from others:
Ask others how you can help
compliment people
look for something likable in everyone you meet
Maybe other people might say
go to church
volunteer at a homeless shelter
keep to yourself
Even though the answers above don't contradict each other, they seem to be different.  Different enough for you to believe that they might contradict each other.  Asking others how you can help doesn't contradict "keep to yourself".  You can be respectful of someone's privacy, but still offer yourself to them so they know you are available.
In improv, it's the same.  The nuances seem to be massive differences, but from a 30,000 foot view, improv is just people on stage making it up as they go and developing funny scenes.
I would caution if you hear "the way I teach is the best way" or "that place is bad" or "that style is bad improv".  The art of improv is constantly changing. Audiences are getting more sophisticated, so the actors are too.  Some markets prefer different types of humor, different formats and different actors.  The most important thing to understand as a new improviser is that you will always be a student of improv no matter how successful you become.  Your style of improv or the way you look at the craft needs to serve you and you alone.  If you are proud of the work you are doing, then keep doing it.  If you are struggling, listen to what others are doing.
At Sick Puppies Comedy, we believe that you can never go wrong if you have a strong emotional connection to your scene partner.  If you are willing to invest an enormous amount of energy into the person on stage with you, you will rarely fail.  Check in with your partner, listen to what they are saying, react to what they are doing and care more than you should.  Of course, that's just us.
Sick Puppies Comedy has been busy adding new teams, new players, new formats and new shows!  Take a look at our newest players and the teams they play on!  We couldn't be more proud of the group of players we have.  Come see a show soon!
This slideshow requires JavaScript.
by: Amy Mahon
Let's talk about how awesome this Level I Improv Class is.
I wondered whether taking a beginner's class would be worth it. After all, I've spent years in and out of acting, voice, dance, music, and improv classes. And while I understand the appeal of teaching – I am a teaching artist as well – in my personal experience instructors are hit-or-miss. I've been to some theatres where the instructors were clearly part of a clique and while they say they are open to all types of people – an appealing aspect of the arts – they're not. I've been in some community classes where we were so unproductive that I actually got distracted thinking about all the things I had to do when I got home instead of being absorbed in the lessons.
So I wasn't the type of student that was walking in off the street wondering, "what's this?" I was the student who knew what this is, and I had high expectations.
All, of course, which were met. But, by my surprise, were also exceeded.
I'm not new to this. While my skills are much stronger in writing – I was studying in UCLA Professional Program in Screenwriting while participating in Second City's Online Writing Program. I have read Viola Spolin and two years ago read Greg Tavares' Improv For Everyone, which I used heavily when I was an acting and improv teacher in Virginia. My goal was to meet others that I could possibly collaborate with on future projects, develop as a teacher, but also have fun. As a teacher I didn't have a lot of time to perform myself because I was always focused on my students, and I found that my skills needed to be refreshed. I wasn't too keen on starting at Level 1 since (a) as a teacher, I know how frustrating it is to have that one kid in the class who has all the correct answers and unintentionally makes the other kids not feel as confident, and I really didn't want to be THAT person and (b) I really didn't want to waste my time or money (I said I'm an artist, not an anesthesiologist, financial manager, pilot, or someone else in a lucrative career).
I walked in the class with the most experience, but it shows the skill of our instructor, Casey Casperson, who helped us advance individually but also as a class. He side coached during various games and gave us individual feedback as a group, so we were able to learn from and teach each other through our mistakes. And he presented information in a logical, realistic manner that any adult will be able to understand.
This wasn't a class intended to stroke anyone's ego and that's vital in an improvisation class. It's all about the work. When it becomes about ego, individuals alienate the group, and that goes against the collaborative nature of improv. You are building something together – that is what improv is about. You're creating something out of nothing and using a defined structure to make it happen. You're not up there doing bits or reciting hackneyed jokes, but rather, you're creating fresh, original material that exists ephemerally.
As someone who has been in classes that catered to people's misconceptions of improvisation, I am grateful for the integrity in teaching here.
So it really doesn't matter if you're a seasoned actor, standup comedian, or sketch comedy writer/performer who wants to try improv, or someone who knows nothing about it other than it looks like a lot of fun on the show Who's Line Is It Anyway, the Level 1 class will help you and be fun for you. It will improve your listening, reacting, and observation skills, and for actors, well, I'm sure you already know how it will help you in castings.So if you're a seasoned performer, like me, who wants solid training that's going to be worth the time and the money, sign up.
If you're a doctor, attorney, college student, or college graduate living in your parents' house working hard to afford moving out, sign up. It will be worth it for you, too.
Back in June when I signed up I didn't think that by the end of August I'd have actually downloaded WhatsApp and started planning on hanging out and rehearsing improv or writing material with my classmates, and I am excited to report back with what I am learning and doing with them as we continue on to Level 2!
He was one of our very first students.  He was King Triton.  He was funny.  He was the theater owner that reached out a helping hand.  He was a mentor.  He was everyone's best friend.  Most importantly, he was an unbelievable father and husband.  Steve Dubin passed away on Saturday, September 16th, 2017.  He was only 45 years old.
I'm writing this less than 24 hours of his passing, so I don't have many details regarding his memorial or other details.
I met Steve in the fall of 2012.  We had recently started performing shows at Showtime Performing Arts in East Boca and a handful of people had asked us to start classes.  Steve, who's daughter was an actor/dancer at Showtime joined our very first class, later to be named "Incognito".  It was a special group.  Just 5 students.  I still have a close relationship with all of them.  In fact, Jesse is one of our cast members.  I'll keep the rest more private.  Steve didn't do social media.  He was a private guy.  The only way you would know what was happening is by picking up the phone when he called or meeting him for a beer or when we crossed paths at the Theater.
In one of our classes, there was a newer student that joined the group that was problematic.  So much so, that other students were uncomfortable with continuing if that person was going to be there.  I was very unsure of myself and didn't know what to do.  I did the less professional thing and called each student to ask what to do.  I got some great advice from everyone, but I remember Steve saying "You just have to realize that this is your company and it's up to you to make it the way you want it to look.  Part of that is making hard decisions, having hard conversations and hurting people's feelings."  He probably wouldn't remember that discussion, but it has served me well over the years.
That particular class was special because many of our cast members were just as green to improv as the students.  Sometimes their showcases would make our shows look like we were the students.  We acted more like an improv troupe that I coached than a group of students.  I had created an individual and unique relationship with all of them, especially Steve.  He's only 7 years older than me, but when you're 33, a 40 year old is still way older.  Today, I feel like at 38, Steve and I are really about the same age.
He has two lovely children.  He talked about them a lot.  Bragged about them.  So proud of what both of them accomplished and what they were going to do for the world.  I'll save the specifics to myself as it's not my place to share.  He loved his wife.  I think he looked up to her.  He was such a good example.
Over the course of a year, I had made some really close friends.  Steve and I remained close because even after our classes were done, I got to see him all the time, dropping off his daughter at the theater.
One day, he pulled me aside and said "I think I'm going to open up my own theater.  I really enjoy being in shows and my daughter really enjoys it too.  I want to spend more time with my kids and this theater might be a way to do it."  I thought it was a fun idea and encouraged it.  He was taking on a business partner that had been doing this for a very long time and I knew the two of them would shine.  Sara Perry and Steve Dubin opened Center Stage Performing Arts Theater; Sick Puppies Comedy current home.  But we didn't go there directly.
We were looking to move to a new home as well and were recruited by Steve's best friend up in Delray.  So we temporarily made the move there.  Steve was never upset or offended by the fact we didn't go to Center Stage at first.  It's like he knew that we would end up with his theater eventually.  He was patient like that.  After a few months in our new situation, I called Steve and Sara, checking out our options and upon my first visit, I was blown away.  Steve said "welcome home".
Sick Puppies Comedy would not exist today if wasn't for Center Stage Theater and the encouragement of Steve Dubin and the support of Sara Perry.  I remember in the beginning, all 4 of us (Allie too) were just trying to figure this thing out.  I had a degree in theater management, Steve was a sales manager, Sara and Allie clearly had the experience and we all had passion.
Some of the most fun I ever had was in meetings with Steve.  The two of us trying to figure out ways to drum up business, drive traffic and build our companies separately and together.  It was a real struggle for him.  He was working a full time job that was beginning to have some success and he was facing the same debate I faced:  choose one or the other.  Eventually, it was clear that his career was going to take over and I didn't get to see Steve as much.  In fact, very seldom. The last time we spent quality time together was probably 6 months ago.  We ordered lunch.  We caught up.  Business was good for him.  His wife was doing great things at her job.  The kids were succeeding.
We passed each other far less after that.  His daughter didn't need her Dad to escort her out.  He could just wait in the car for her.  I'd catch him for 5 minutes here and there and we would always say "we have to catch up".  We didn't.   Steve was a guy with no enemies.  It's hard to be mad at the guy that always gives everything away.  "Here", "no, I got this.", "No Casey, you deserve full price." He took responsibility when things were his fault and took responsibility when it wasn't.  He was honest.  He was one of the few truly genuine, kind people that this planet is going to miss.  I am a better person because of Steve Dubin and if you've ever felt like one of our classes or shows had a positive effect on you, it's because of Steve's influence on us.
We are devastated and empty.  Normally when I read these things, they end it with "hug your loved ones" or "tell people you love them".  I'll make it really specific.  Go look at your phone right now.  Navigate away from this article if you need to and find the first person in your contacts that makes you think "I haven't talked to this person in a while.  I should call them." and call them.  Just one person.  Just one call.  I know I will be doing a lot of that in the coming months.  We love you Steve.  You were One Sick Puppy. And damn funny.
The doctor is in and she's ready to tickle your funny bone. Ok, so not quite Ken Jeong but she's something. Mary Squire started improv while having the life force drained by an OB/GYN residency. While at first it was just an attempt to stay human, she found a love for those special ephemeral moments created between the improvisors and the audience during each performance. Fun fact: at age 15, she pierced her own belly button with a sewing needle and ice. It got infected. The end.
We are so excited to have another doctor on board.  Mary brings incredible sarcasm, natural intelligence and sharp sense of humor to our team.  We can't wait to have you come out and see her soon!